Your shopping cart is empty!
Flow NX2-TM (Camoss) - 22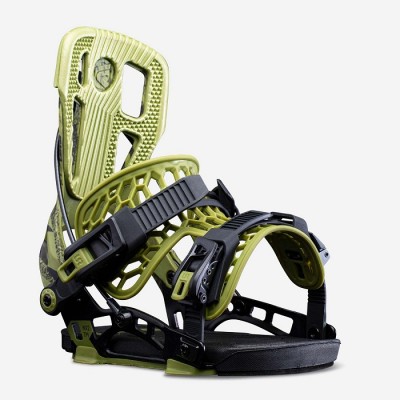 Brand:
Flow
Product Code:

BINDsb 0002

Availability:
In Stock
Price: $499.99

Flow NX2-TM Fusion (CAMOSS) - 22
Size: XL

The all-new NX2-TM is a stripped-back version of our best-selling binding that's tough, light and super versatile. It features the same aluminium alloy baseplate with rockered corners, allowing your board to flex naturally while delivering split-second energy transfer. Our brand new nylon Slip-N-Grip plate allows your forefoot to easily slide into and out of the binding, without compromising the underfoot comfort of our 2.5° Bankbeds. We've switched out the modular hiback for a single piece of glass-nylon composite, shaving a few grams in the process yet still offering a great fit with your boot thanks to its asymmetric profile. The minimalist ExoFrame Fusion PowerStraps are the lightest in our line, offering powerful top-down foot hold and Set-It-and-Forget-It convenience. We've also equipped this binding with ActiveStrap Tech to keep them out of the way when the hiback is reclined. Together with a medium overall flex, the NX2-TM is great for creative riders like Tim Humphreys that like to mix up selfie shots on the XL line with straight-up backcountry exploration.