Your shopping cart is empty!
Atomic Hawk Magna 105 S Womens (Black) -21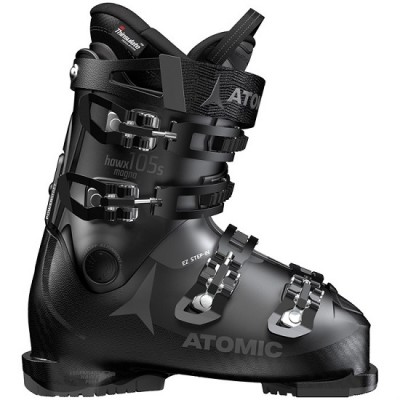 Brand:
Atomic
Product Code:

BOOTo 0034

Availability:
In Stock
Price: $679.99

Atomic Hawx Magna 105 Womens (BLACK) -21

Tired of cramming your wide feet into vise-like ski boots? Try the Atomic Hawx Magna 105 W Ski Boots for comfort you've only dreamed about until now. A 102 mm last and Atomic s Memory Fit heat molding technology combine to treat your wider feet to all day comfort from your first day on the hill and beyond. Unlike some wide "comfort" boots, the Atomic Hawx Magna 90 W is a real 4 buckle overlap design with precision and control in mind, so you'll experience confidence-inspiring skiing, too!