Your shopping cart is empty!
Arbor - Whisky (19)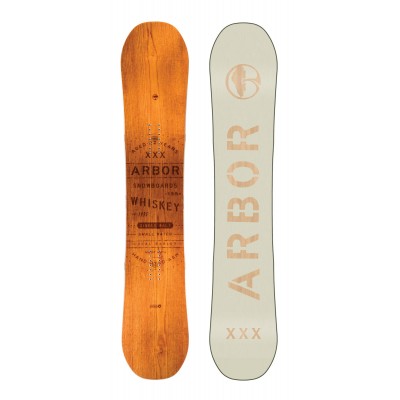 Brand:
Arbor
Product Code:

BOARDo 0081

Availability:
In Stock
Arbor - Whisky (19)

Whether you prefer it on the rocks, in a straight shot down the steeps or barreling through the trees, we are confident that your palate will be pleased with the broad scope of performance that only the Whiskey can provide. The Whiskey features a hand dyed Ash Power Ply topsheet, added inserts, and a sintered base for a superior spoon-nosed all-terrain offering.

GRIP TECH:
Grip Tech is a tri–radial sidecut design that is not "blended." Natural shaping intersections, that in the past were eliminated, have been transformed into heel and toe contact points that provide a direct, more ergonomic way to grip the snow when additional control is needed. The extra contacts also form pivot zones that make turning easier and more natural. Grip Tech effectively moves a board's primary interface with the snow underfoot, allowing us to deliver designs that don't lose performance as we lift leading sections of the effective edge from the snow for a less grabby ride. Those designs include rocker, or camber with our new Uprise Fenders. Uprise Fenders pull the outside contact zones off the snow with angled 3º risers on all Camber System designs.

PARABOLIC PROFILING:
The System utilizes rocker or camber profiles created using the parabolic arc, which progressively reduces the amount of rocker or camber toward the tip and tail of a snowboard. This creates low, more effective profiles. On our Rocker System designs, parabolic profiling ensures the outside contact points are close enough to the snow to engage when maximum performance is required – higher speeds, fully loaded turns, and bigger landings. On Camber System designs, this guarantees the outside contact points do not dig too far into the snow, creating a cleaner, less catchy performance that makes it easier to turn, spin, and ride fast.
Size 155