Your shopping cart is empty!
Madshus Annum (20)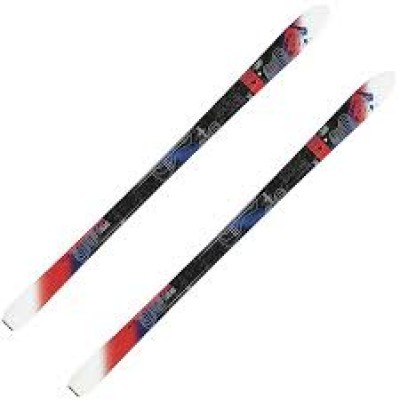 Brand:
Madshus
Product Code:

XC 000

Availability:
In Stock
Price: $599.00

Madshus Annum (20)
Lengths: 175, 185
Description
The Annum blends our Nordic heritage but with a wider, turn oriented platform to create a completely unique, lightweight backcountry touring nordic ski.
With a deeper, progressive sidecut, the Annum nordic ski enables smooth turning with the added confidence boost of metal edges. The Omnitrack® waxless base lets you kick, glide and climb while out touring for turns or just exploring.
MULTICORE
Multicore is a high-durability Madshus wood core laminated together to optimize the camber lifetime of the ski. Multicore gives extra strength and liveliness to the ski, and it is shaped to fit the ski profile, minimizing the excess use of glue in the ski's production.
MULTI GRIP VARIO+ (MGV+) WAX FREE BASE
The MGV+ base is a patented high-performance waxfree system that performs like a well-waxed ski The five-section pattern is less aggressive towards the tip and tail for excellent gliding properties, and has a more aggressive pattern in the mid-section to provide maximum grip.
OMNITRAK® WAXLESS BASE
The Omnitrak® waxless base is used on Madshus Cross Country Downhill skis. Engineered with five zones, the Omnitrak® base uses round, spaced scales in transition zones for a smoother, more efficient glide and sharp, tight scales underfoot for maximum grip.